Launch is an Impact Real Estate company that is driven by a desire to love our neighbors and glorify God. We describe our mission as catalyzing community by providing hospitable housing. Many of our tenants are immigrants and refugees who are on a pathway that leads toward successful contribution to the economy and culture of our city. Our strategy as owner-managers of residential multi-family real estate is expressed in the following ways:
Our Resident Managers live on site in our complexes and oversee the day to day interactions with tenants. This allows Launch to interact with our tenants on a uniquely personal level and helps us hospitably care for our tenants not just as customers, but as men, women, children, and families. Our partner non-profit, Refuge International, also allows us to serve the multitude of needs that exist within a highly diverse, mixed income population with numerous refugee and immigrant families.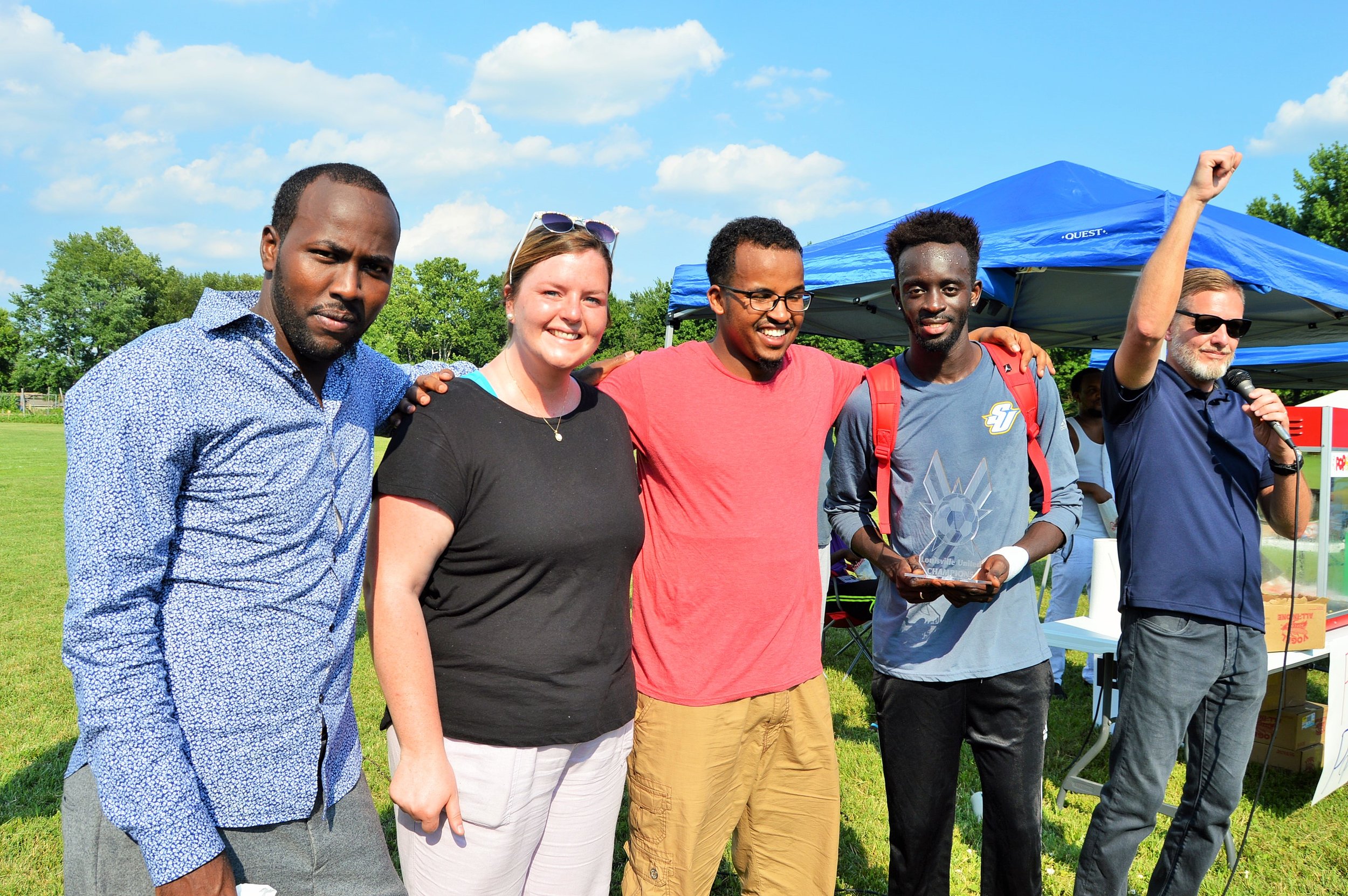 Promote Community Development:
Launch donates space for Refuge International to operate a Welcome Center in the neighborhood. The Welcome Center, which is staffed by volunteers through Refuge, offers opportunities for job applications, ESL coaching, technology coaching, as well as an opportunity for simple yet profoundly powerful friendships across ethnic lines. Within walking distance from many of our apartments, the Welcome Center is a distinctly unique effort to develop our neighborhood and promote a more hospitable community. Launch is also able to proactively report our tenants' rent payments giving them a opportunity to establish good credit positioning them for further success in life.
Love & Promote the Good of our City
Launch's property management company is a registered Public Benefit Corporation which means we have more objectives than simple profit. Our desire is to provide quality housing to immigrants and other underserved populations in our city. We have found that humanity was not simply made in order to generate a profit, but to love and serve each other as well. We do not believe these objectives are at odds, but rather promote a sustainable, long term business that truly leverages human and financial capital with an eye towards creating even more human and financial capital.